SPEAKING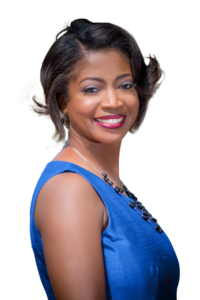 Are you seeking a speaker that can connect with your audience and be engaging, yet informative?
Like you I've been responsible for finding the perfect presenter or speaker for a group of people I considered family. I took the duty seriously. Searching through pages and pages of information, almost like a guard protecting the integrity of the event, but more importantly the attendees. Finding someone that is well-rounded with enough experience to deliver a message everyone could relate to is quite the task. My hope is that within this website you will find everything you need to help you make the best decision possible.
For a copy of my Speaker One-Sheet, click here.
For Meeting Planner Resources, click here.
Popular Keynotes / Break Out Sessions / Workshops

Is Your Past Your Glass Ceiling
Learn how the connection between your past experiences and current beliefs can be the glass ceiling between you and your success. Attendees will learn how to complete a Three Point Self Care Analysis to identify the places in their past that created the beliefs and behaviors that are blocking their future success. Tony Robbins, Oprah and John Maxwell have all contended that the difference between successful people and highly successful people is found within the person. Whether its confidence, belief or faith, it is paramount to identify what is blocking your from moving to the next level and soaring to your desired success. Don't spend fifty years doing the same thing and calling that a life, build a legacy.     

Mastering Your Emotional Mess
What is blocking your creative flow? What has you going in the same circles year after year? Where are you stuck? Thoughts, beliefs, behaviors and habits become barriers that keep us restricted to the past. What you were told (Tags) and the things you were called (Labels) keep us bound to being unsuccessful. They keep us from being the great mothers we could be or the CEOs we were destined to become. Discover what has you bound and develop a plan for a new direction for your life. Learn tips and techniques to control the negative effects of baggage from past life events and experiences while developing self reliance and resilience.

Fighting Fear with Fierce
Learn three classic principles to battle fear and develop a fierce perception of self while increasing confidence, self-esteem and self-care taking life from basic to boss. Fear is the number one barrier to success. Fear keeps people bound and stuck, not growing or fulfilling their destiny. Everyone is effected by fear. Fear of public speaking, fear of being accepted by others, fear of failure, fear of being judged by others, fear of success – the list goes on. Fear will always be present, we simply must learn to manage it and not allow it to manage us.
 What You Can Expect
Prompt, professional replies to your phone calls and emails.

Brief phone interview to discuss event objectives and audience psychographics

Follow-up survey to evaluate whether or not I met your expectations
To Further Qualify Anita:
Thanks for considering me as a presenter for your event. I am honored. You can take the next step by clicking the Speaking Inquiry button below. I'll get back to you right away.
For a copy of my Speaker One-Sheet, click here. For Meeting Planner Resources, click here.
For a video of a brief speech, see below.