SPEAKING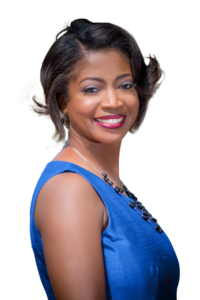 Are you seeking a speaker that can connect with your audience and be engaging, yet informative?
Like you I've been responsible for finding the perfect presenter or speaker for a group of people I considered family. I took the duty seriously. Searching through pages and pages of information, almost like a guard protecting the integrity of the event, but more importantly the attendees. Finding someone that is well-rounded with enough experience to deliver a message everyone could relate to is quite the task. My hope is that within this website you will find everything you need to help you make the best decision possible.
For a copy of my Speaker One-Sheet, click here.
For Meeting Planner Resources, click here.
Popular Keynotes / Break Out Sessions / Workshops


Top Three Ways To Turn Your Baggage Into Bank
Attendees will learn the top three trends in standing on their story and earning money from sharing it to help others learn and heal.     


From Idea To Episode One: Starting Your Own Podcast
Attendees will learn the resources required and the workflow to start and produce their very own podcast. 


Fighting Fear with Fierce
Learn three classic principles to battle fear and develop a fierce perception of self while increasing confidence, self-esteem and self-care taking life from basic to boss. Fear is the number one barrier to success. Fear keeps people bound and stuck, not growing or fulfilling their destiny. Everyone is effected by fear. Fear of public speaking, fear of being accepted by others, fear of failure, fear of being judged by others, fear of success – the list goes on. Fear will always be present, we simply must learn to manage it and not allow it to manage us.
 What You Can Expect
Prompt, professional replies to your phone calls and emails.

Brief phone interview to discuss event objectives and audience psychographics

Follow-up survey to evaluate whether or not I met your expectations
To Further Qualify Anita:
Thanks for considering me as a presenter for your event. I am honored. You can take the next step by clicking the Speaking Inquiry button below. I'll get back to you right away.
For a copy of my Speaker One-Sheet, click here. For Meeting Planner Resources, click here.
.