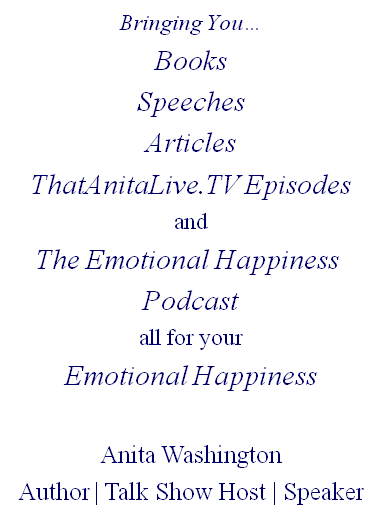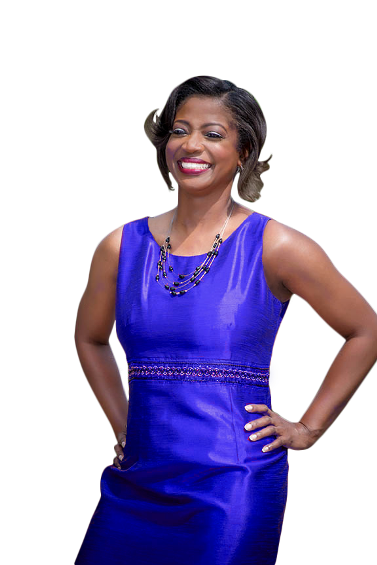 7 Simple Steps To Beat Emotional Baggage:  How To Become Whole, Healed, Healthy & Happy 
What if I told you that you could stop the negative tape from playing in your head? What if, with seven simple steps you could leave the pain of the past behind and live everyday as your true authentic self? It is possible and you can do it. Ready? Read on…
7 Simple Steps to Beat Emotional Baggage: How to Become Whole, Healed, Healthy & Happy shares how to resolve emotional baggage and feel free to live true to your own personality, spirit and character by teaching you how to recognize the Four Life Stages of Emotional Baggage, transform negative thinking, and become equipped to boldly face emotional pain. Download your FREE copy now!
Learn 7 RESULTS-DRIVEN techniques to transform your negative thinking and resolve emotional baggage for a happier life.
Be EQUIPPED to boldly go back into your past and face traumas and tragedies that created your glass ceiling to happiness and create a re-vision for your new life.
Learn to IDENTIFY the Four Life Stages of Emotional Baggage and reasons to not stay stuck.
Learn to SOLVE an emotional equation to review your emotional growth and development annually.
Learn to IDENTIFY success blockers and resolve emotional baggage.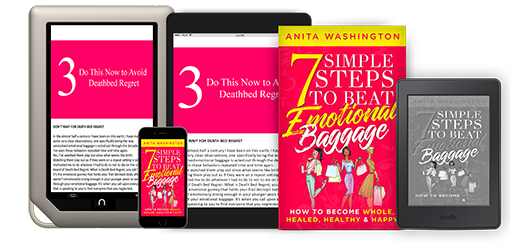 EP071: HOW TO ALIGN YOUR BODY MIND AND SPIRIT USING YOGA
EP070: DMV EXPO TO HELP WOMEN FOLLOW THEIR DREAMS
EP069: HOW TO TRANSITION FROM MILITARY TO CIVILIAN LIFE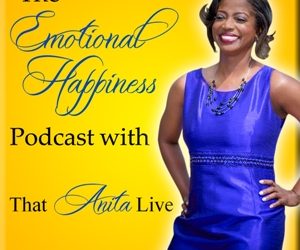 How do you maintain inner peace? Many use the practice of yoga to help them maintain wellness. Sherrell Moore-Tucker is an expert who specializes in holistic stress management. You've got stress, she's got answers! Through Sisters Who Meditate, her international movement,  Sherrell teaches people how to use their faith, body, and breath to raise their level of consciousness, reconnect with God, and themselves, on a deeper mental, spiritual, and physical level.
There are many connections between body, mind and spirit. Yoga can help you get reconnected to everything that matters in your life. Don't live a life of regret carrying all the emotional baggage that keeps you locked in fear and feeling bad about yourself. In this episode you'll learn a multitude of tips and techniques to help you create a more meaningful and fulfilling life, so just do it!
Host: Anita Washington, That Anita Live
Topic: How To Align Your Body Mind And Spirit With Yoga
Guest: Sherrell Moore-Tucker
Guest's Facebook: Facebook.com/SherrellMooreTucker
EP067: HOW TO BALANCE A BUSY LIFE AND GOOD HEALTH
EP066: HOW TO INVEST AT ANY AGE
EHP062: HOW TO TURN YOUR MESS INTO A MESSAGE FOR MENTAL HEALTH
EHP061: HOW TO TURN YOUR MESS INTO A NON-PROFIT
EP060: HOW TO MANAGE MATERNAL MENTAL HEALTH
EP059: HOW TO BECOME A LEADER
EP058: AN ALIENATED FATHER'S SIDE OF THE STORY
EP057: HOW A PLANT BASED DIET CAN IMPROVE YOUR HEALTH
YOUR ONLINE COMMUNITY FOR EMOTIONAL HAPPINESS
Sharing, Creating and Embracing the Whole, Healed, Healthy & Happy You