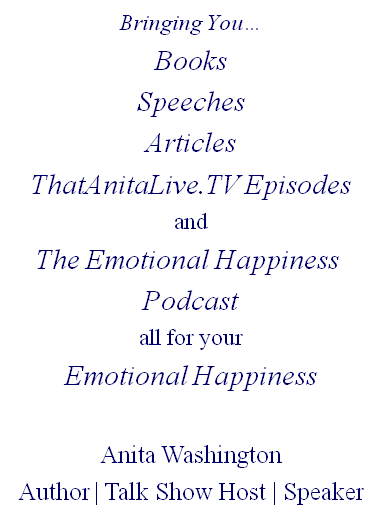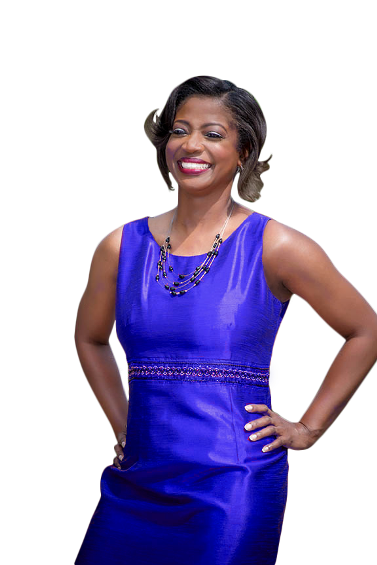 7 Simple Steps To Beat Emotional Baggage:  How To Become Whole, Healed, Healthy & Happy 
What if I told you that you could stop the negative tape from playing in your head? What if, with seven simple steps you could leave the pain of the past behind and live everyday as your true authentic self? It is possible and you can do it. Ready? Read on…
7 Simple Steps to Beat Emotional Baggage: How to Become Whole, Healed, Healthy & Happy shares how to resolve emotional baggage and feel free to live true to your own personality, spirit and character by teaching you how to recognize the Four Life Stages of Emotional Baggage, transform negative thinking, and become equipped to boldly face emotional pain. Download your FREE copy now!
Learn 7 RESULTS-DRIVEN techniques to transform your negative thinking and resolve emotional baggage for a happier life.
Be EQUIPPED to boldly go back into your past and face traumas and tragedies that created your glass ceiling to happiness and create a re-vision for your new life.
Learn to IDENTIFY the Four Life Stages of Emotional Baggage and reasons to not stay stuck.
Learn to SOLVE an emotional equation to review your emotional growth and development annually.
Learn to IDENTIFY success blockers and resolve emotional baggage.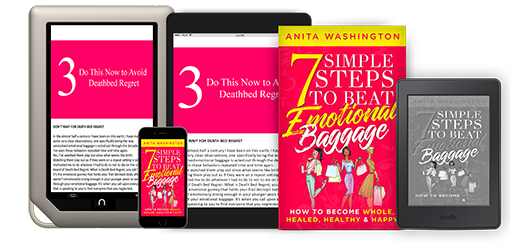 EP064: HOW DID SHE SURVIVE ATTEMPTED MURDER
EP063: HOW TO MANAGE UP FOR A BETTER WORK ENVIRONMENT
EHP062: HOW TO TURN YOUR MESS INTO A MESSAGE FOR MENTAL HEALTH
EHP061: HOW TO TURN YOUR MESS INTO A NON-PROFIT
EP060: HOW TO MANAGE MATERNAL MENTAL HEALTH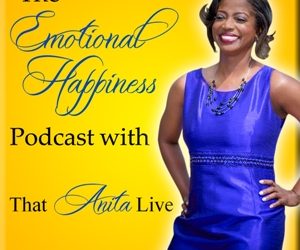 Toxicity from your work environment can spill over into every other area of your life. It can really suck the wind out of your basic human right to happiness. Mary Abbajay says managing up isn't about sucking up but taking control and creating the work culture you desire. Mary is the CEO of Careerstone Group and delivers organizational development solutions to workplaces.
You know the effect your work environment can have on your health. The most popular day for heart attacks is Monday, because people dread going back into a work environment they hate. Don't allow your challenge of having to provide food, clothing and shelter rob you of the life you deserve. Achieving balance, contentment and even happiness requires change. This Monday, take the tips Mary gave us in the interview and give Managing Up a try.
EP059: HOW TO BECOME A LEADER
EP058: AN ALIENATED FATHER'S SIDE OF THE STORY
EP057: HOW A PLANT BASED DIET CAN IMPROVE YOUR HEALTH
EHP056: HOW TO NAVIGATE THE SPECIAL EDUCATION PROCESS 
EHP055: HOW TO BRACE FOR DIVORCE 
EHP054: HOW TO TURN PAIN INTO A PASSION THAT HELPS OTHERS 
EP 053: WHAT TO DO IF YOU LOSE YOUR JOB
EP 052: BECOMING YOUR MOM'S CAREGIVER
EP 051: HOW TO MANAGE FEAR AND ANXIETY
EP 050: HOW TO DEAL WITH GRIEF
EP 049: HOW TO FIND TRUE LOVE
EP 048: HOW TO STRENGTHEN YOUR MARRIAGE
YOUR ONLINE COMMUNITY FOR EMOTIONAL HAPPINESS
Sharing, Creating and Embracing the Whole, Healed, Healthy & Happy You