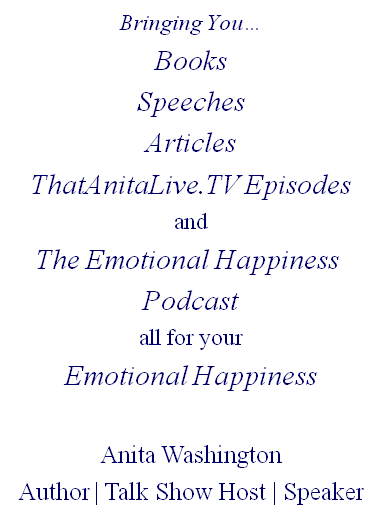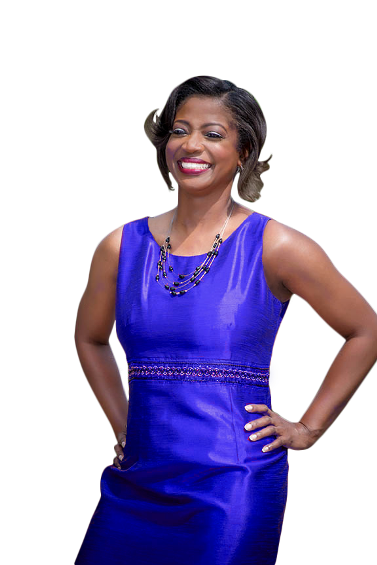 7 Simple Steps To Beat Emotional Baggage:  How To Become Whole, Healed, Healthy & Happy 
What if I told you that you could stop the negative tape from playing in your head? What if, with seven simple steps you could leave the pain of the past behind and live everyday as your true authentic self? It is possible and you can do it. Ready? Read on…
7 Simple Steps to Beat Emotional Baggage: How to Become Whole, Healed, Healthy & Happy shares how to resolve emotional baggage and feel free to live true to your own personality, spirit and character by teaching you how to recognize the Four Life Stages of Emotional Baggage, transform negative thinking, and become equipped to boldly face emotional pain. Download your FREE copy now!
Learn 7 RESULTS-DRIVEN techniques to transform your negative thinking and resolve emotional baggage for a happier life.
Be EQUIPPED to boldly go back into your past and face traumas and tragedies that created your glass ceiling to happiness and create a re-vision for your new life.
Learn to IDENTIFY the Four Life Stages of Emotional Baggage and reasons to not stay stuck.
Learn to SOLVE an emotional equation to review your emotional growth and development annually.
Learn to IDENTIFY success blockers and resolve emotional baggage.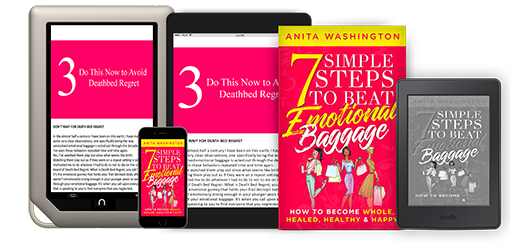 EP067: HOW TO BALANCE A BUSY LIFE AND GOOD HEALTH
EP066: HOW TO INVEST AT ANY AGE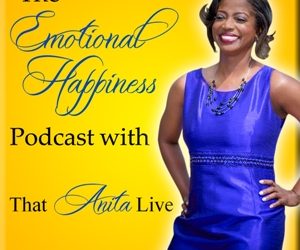 How to balance a busy life! Everyone knows life has peaks and valleys, it can get very busy. And if your life never gets busy then you do not have a life, you are just existing. It is time for you to get up, get out and get a life! Painting classes, running clubs, every hobby has meetup. But how do you stay mentally and emotionally fit while enjoying a wonderful life? In this episode I interview licensed clinical social worker, and friend of the show Sharon Lawrence. (if you missed my interview with Sharon, it's episode 48) and Wintana Kiros, a registered clinical nutritionist with years of experience as a clinical dietitian promoting health and fitness. They are here to help you stay fit and fabulous on the run.
Unfortunately fast food is not going to help us sustain a healthy lifestyle. Watch and listen to learn a few quick tips to stay healthy while you're on the run building a life that is your own kind of beautiful. Invest some time in caring for your temple so you can be healthy for as you are alive.
Host: Anita Washington, That Anita Live
Topic: How To Balance A Busy Life and Good Health
Guest: Wintana Kiros, RCN and Sharon Lawrence, LCSW
Guest's Website: Wintana – https://www.ResetLifestyle.com
Guest's Website: Sharon – https://www.MySelahWellness.com
EHP062: HOW TO TURN YOUR MESS INTO A MESSAGE FOR MENTAL HEALTH
EHP061: HOW TO TURN YOUR MESS INTO A NON-PROFIT
EP060: HOW TO MANAGE MATERNAL MENTAL HEALTH
EP059: HOW TO BECOME A LEADER
EP058: AN ALIENATED FATHER'S SIDE OF THE STORY
EP057: HOW A PLANT BASED DIET CAN IMPROVE YOUR HEALTH
EHP056: HOW TO NAVIGATE THE SPECIAL EDUCATION PROCESS 
EHP055: HOW TO BRACE FOR DIVORCE 
EHP054: HOW TO TURN PAIN INTO A PASSION THAT HELPS OTHERS 
YOUR ONLINE COMMUNITY FOR EMOTIONAL HAPPINESS
Sharing, Creating and Embracing the Whole, Healed, Healthy & Happy You